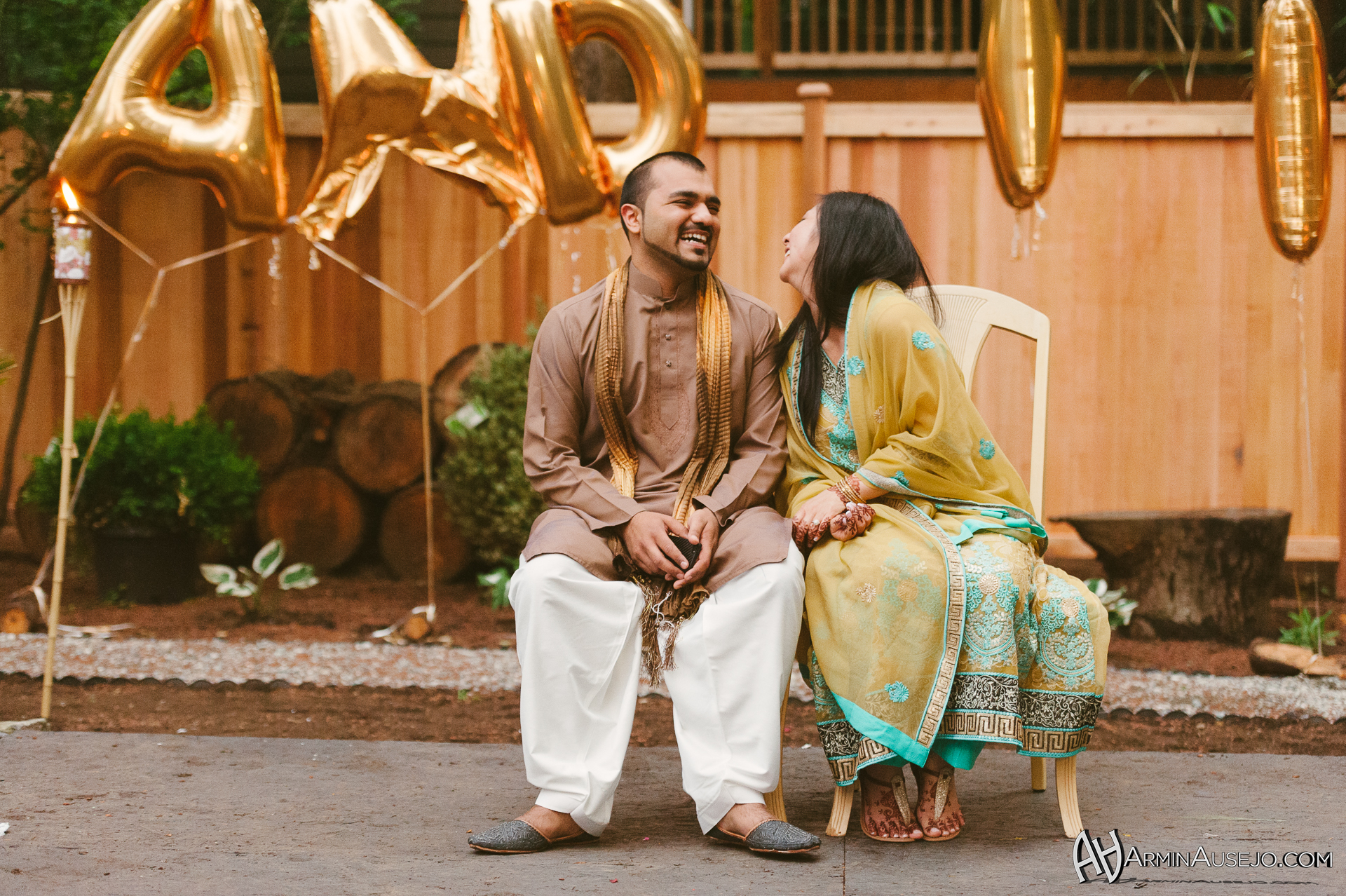 After shooting engagement photos for Faizan and Hien back in March, I was looking forward to enjoying their wedding as simply a guest rather than the official photographer. It's not that I didn't want the honor of photographing their wedding, but having shot weddings for the past seven years, I figured it'd be a nice change to just be an ordinary guest. Plus, I was scheduled to get on a plane the next morning, so keeping everything relaxed and chill was definitely on my mind. However, after panicked phone call from Faizan during the week prior to his wedding, I knew it was the right thing to do and help my good friend out when he and Hien were in a major bind. There was no hesitation in my offer to help out, and I immediately overnighted a Nikon D600 from Borrow Lenses to act as my second body.
Faizan and Hien's wedding wasn't the typical one-day event; it took three days and consisted of two Pakistani ceremonies, one Vietnamese ceremony, and an American ceremony. Of course, going into this at the 11th hour, I wasn't quite sure what to expect for each of these ceremonies, but Faizan helped out as much as he could with the schedule of events and a brief overview of each individual ceremony.  The first ceremony was called the "Pithi," and took place at Faizan's parents' house. This traditional Pakistani ceremony had a number of rituals, such as smashing eggs on the groom to symbolize good fertility and carrying the bride in a basket. It was quite informal for most of the guests and the party went late into the night. The second Pakistani ceremony, called the "Nikkah," was a much more formal ceremony and dinner that took place the next day at Kirkland's Heritage Hall. We then switched gears for the third day with the Vietnamese "Le Ruoc Dau" taking place in the morning, which involved taking gifts from Faizan's family's home to the home of Hien in Sea-Tac, and then honoring each family's respective ancestors, along with formalizing Hien leaving her family and joining Faizan's. The third day concluded with the more familiar American ceremony at the Pan Pacific Hotel in downtown Seattle.
I took a crazy amount of photos (RAWs, full size JPEGs, and web size JPEGs take up about 135 GB total) and it took me awhile to process due to my ridiculously busy schedule, but I honestly believe that this is some of my best wedding work to date. The D600 performed beautifully, and I was quite impressed with the revamped autofocus system (the face detection in particular was awesome), the low noise at high ISO, and the dynamic range of the 24 MP sensor. In the end, all of that really matters little compared to the simple fact that I was able to help out my good friends during one of the most stressful situations they'll probably have in their lives. It was a great experience and I'm honored that I was able to capture it all in photos.
Link to all of the photos:  http://photos.arminausejo.com/Weddings/Hasham-Nguyen-Wedding
And a few of my personal favorites:
And one bonus, because I have no idea what Devon is doing here: